2021.6 MPMC made a wonderful debut in the 7th Mining Exhibition cime
MPMC is the supplier of world-leading cloud power and smart energy comprehensive solution. We will show you the latest news and industry news at this page. You can know many interesting story about MPMC, such as company daily activities, our new lighting tower launch and customers' visiting. MPMC has 10 years' experience in producing lighting towers, we will be happy to Industry experience and industry news for you.
2021.6 MPMC made a wonderful debut in the 7th Mining Exhibition cime
<< Back
2021-06-02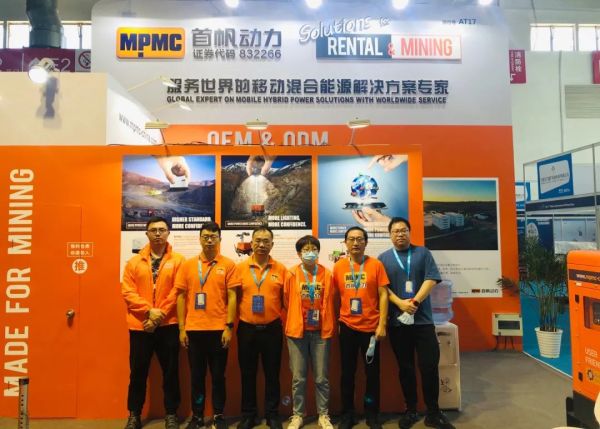 On May 29, the 7th China (Beijing) International Mining Exhibition (cime) with the theme of "opening a new bureau, expanding a new road and creating a new chapter" was successfully concluded in China International Exhibition Center in Beijing.
As an exhibitor of this exhibition, MPMC also gave an outstanding performance.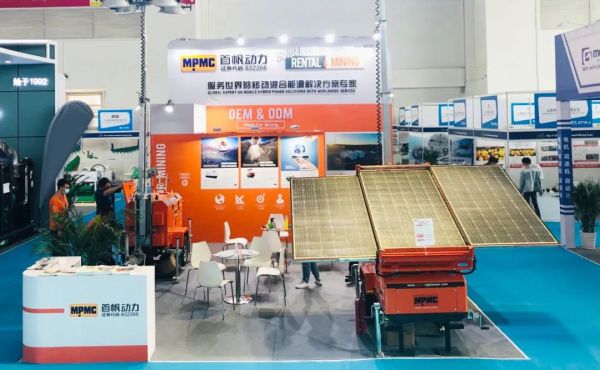 As the beginning of China's 14th five-year plan, 2021 is a new stage of high-quality economic development. Mining, as a basic industry, has been affected by changes in the situation at home and abroad and faced with a new period of strategic opportunities. As an energy solution provider, MPMC should also face challenges and seize opportunities under the current situation.
At this mining exhibition, we showed a variety of products represented by generator sets, diesel lighthouses, and hybrid energy lighthouses, providing comprehensive and reliable hybrid energy solutions for customers in the mining field.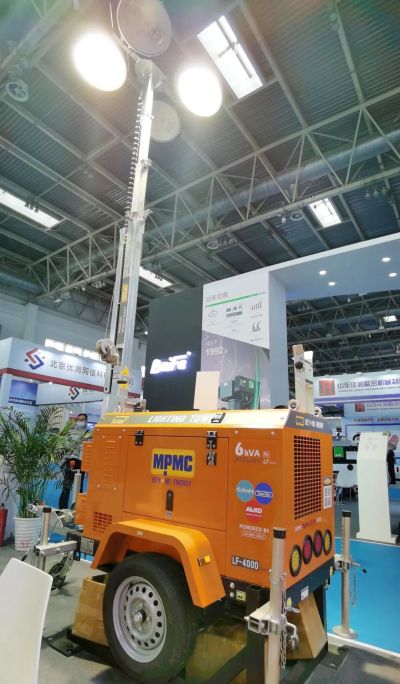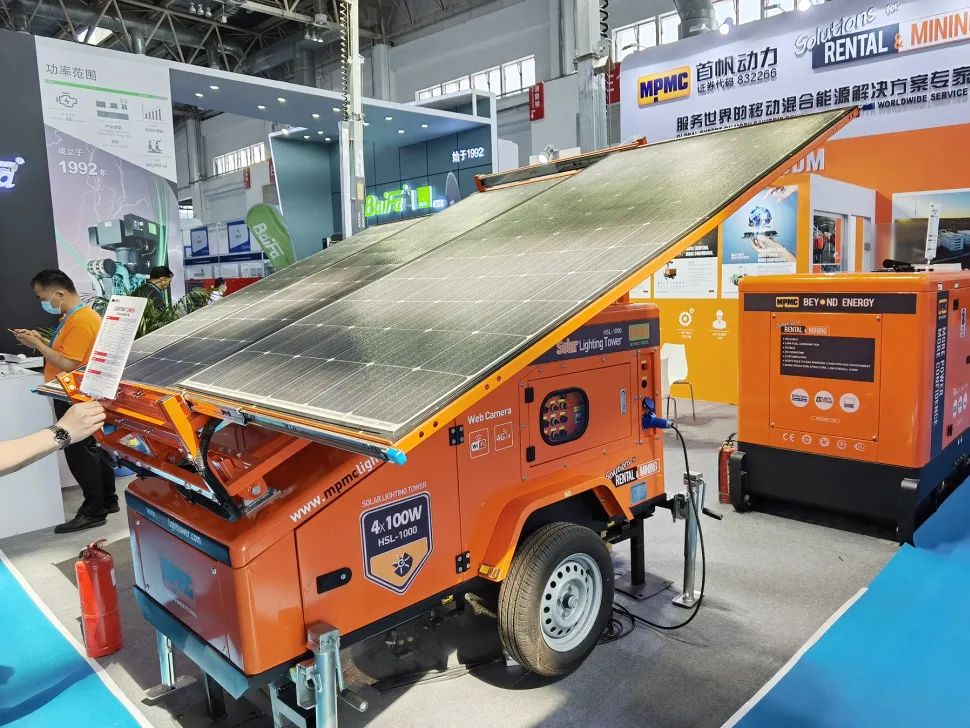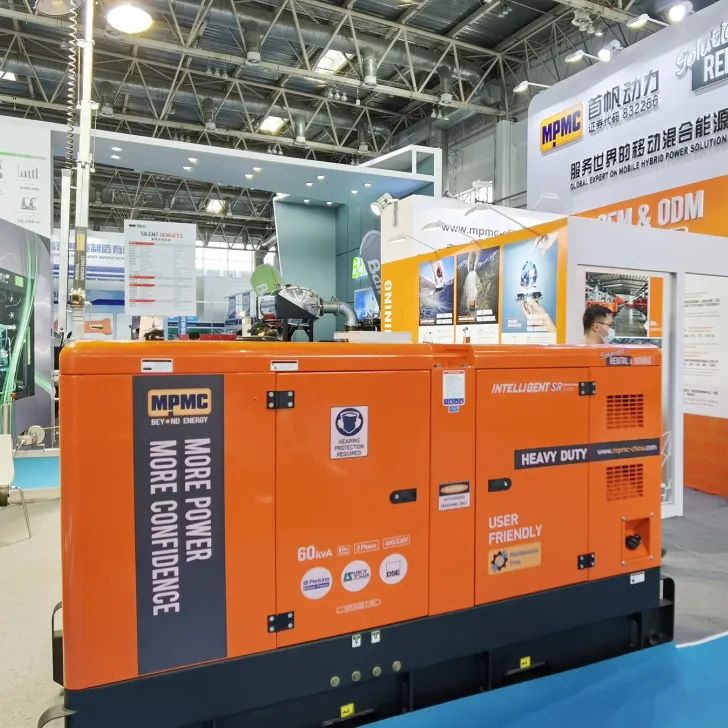 Mining development under the background of the new era has a new development concept and emphasizes the development direction of green intelligence.
MPMC hybrid energy lighthouse products take solar energy as the main power supply, diesel, and gasoline generator sets as auxiliary power supply, and sustain power to the load through energy storage batteries, to provide lighting power for mining operation areas and living areas. It is a green, environmentally friendly, and sustainable new energy lighting product.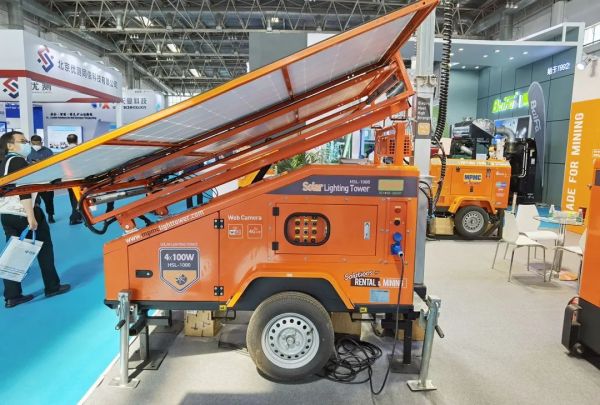 At the exhibition, many exhibitors were interested in the silent generators set displayed on-site and consulted.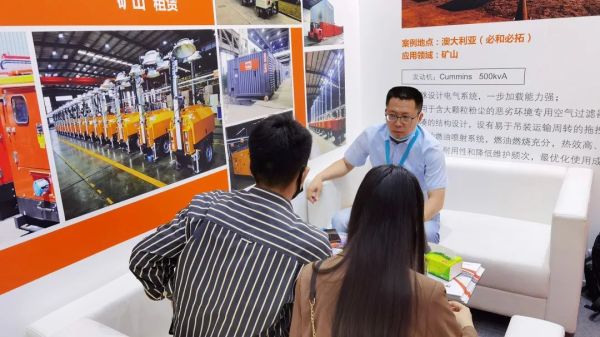 MPMC power generator set adopts upscale engines, generators, control modules, and circuit breakers. And it provides customers with a reliable power guarantee through its safe electrical design, excellent industrial design, and its combination of standardization and personalization.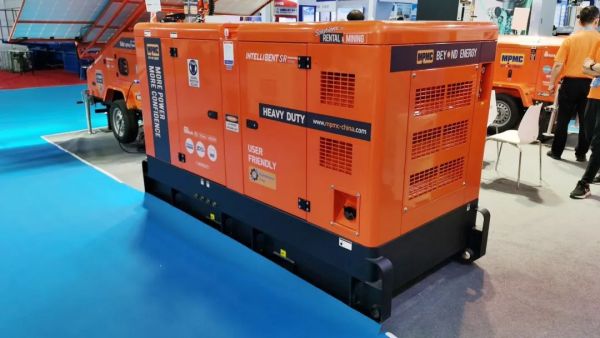 Although the mining exhibition has ended, the development opportunity it brings has just begun. With the vigorous development of the industrial internet, digital technology is weaving a more advanced information network for the whole industry. Under the policy guidance of "carbon peak" and "carbon neutralization", the transformation and upgrading of energy structure are also imminent.
Facing the new development trend, MPMC is also gradually upgrading its product structure, accelerating the pace of transformation, and giving more new impetus to its development!