9m High Led Manual Lighting Tower 400w
Diesel or Solar:

Solar

Lamp type:

LED

Lamp power:

300W(4*75W)

Mast lifting:

Manual

Series:

SL

SL-600
Solar photovoltaic mobile light towers utilize the advantages of solar renewable energy, adopt efficient LED lighting which is brighter than general lighting and is more energy-efficient, thus avoiding all the shortcomings inherent in diesel lighting systems. In addition, it also has the advantages of no operating costs, no carbon emissions, no noise, no pollution and so on. Suitable for special situations, construction sites and other applications required lighting.

Manual winch for extending and retracting the light mast, 4 stages up to 9 meters

Bottom forklift port.

Individual breaker switch for each lamp assembly

German AI-KO off road , driving speed ≤25km/h

Fully charged can run 7 hours

Mute processing level 0 dB(A)

Technical Parameters:

| | |
| --- | --- |
| Series | SL |
| Product Model | MLT4KME-300MP |
| Pack Dimension (L*W *H) | 3483*1151*1883mm |
| Outside Dimension (L*W *H) | 2815"2294*9000mm |
| Weight (net) | 720kg |
| | JAM6-72-310/S1 |
| Maximum Power(W) | 2*310 |
| Maximum Power Voltage(V) | 54 |
| Maximum Power Current(A) | 8.18 |
| Dimension (L*W *H) | 1996*991*45mm |
| Extending type | Manual operation |
| Extending area | 3.5m2 |
| LED Lamp model | JR309-100W |
| Input Voltage | DC48V |
| LED Power | 4*75W |
| Light Beam Angle | 120 degree |
| LED Luminous flux | 44000Lms |
| Correlated Color Temperature | 5700K |
| Protection class | IP67 |
| Battery Bank model | DJM12200(12V200AH) |
| Type | Solar Energy Deposited |
| Macimum Charging Current(A) | 28.5 |
| Quantity (pcs) | 4 |
Related Product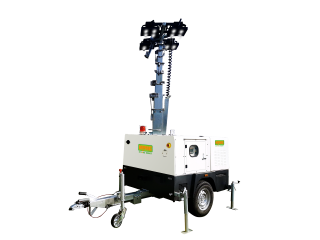 9m Hybrid Lighting Tower 1400W
MPMC HLB Series Lighting towers are equipped with not only the well-known deisel generator but also the LFP battery energy storage system ...
Learn More +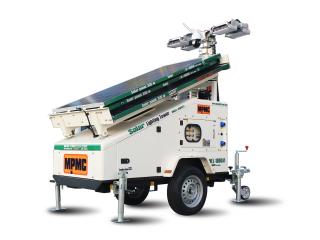 7m/8.5m High Solar LED Electric Lighting Tower
The solar light towers take the advantages of solar renewable energy. Ideal for special events, construction sites, security and any ...
Learn More +