2021.10 Exhibition express: MPMC electric vehicle mounted mobile energy storage system shows in the 130th The China import and export Fair.
MPMC is the supplier of world-leading cloud power and smart energy comprehensive solution. We will show you the latest news and industry news at this page. You can know many interesting story about MPMC, such as company daily activities, our new lighting tower launch and customers' visiting. MPMC has 10 years' experience in producing lighting towers, we will be happy to Industry experience and industry news for you.
2021.10 Exhibition express: MPMC electric vehicle mounted mobile energy storage system shows in the 130th The China import and export Fair.
<< Back
2021-10-20
From October 15 to19, know as "weather forecast" in the field of trading business, The 130th China import and export Fair arrived as expected.After two years, the China import and export Fair restarted offline exhibitions again. As an old friend of the exhibition, MPMC brought and electric vehicle mobile energy storage system at the 130th Fair.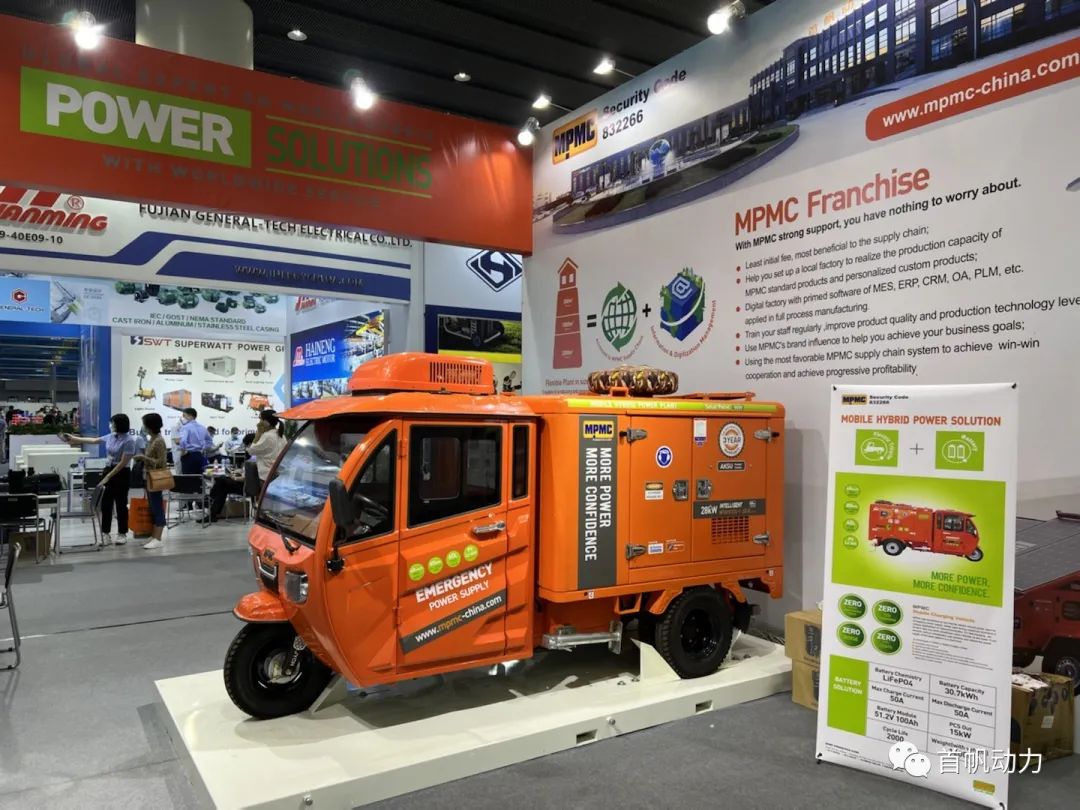 Although the epidemic has not over yet, our products still managed to attracted many foreign customers from the Middle East, South America, Africa and other places at the five-day exhibition. After learning about our products, many customers said that our products are exactly what they need. After detailed inquiry, they all asked our staffs for samples and quotations.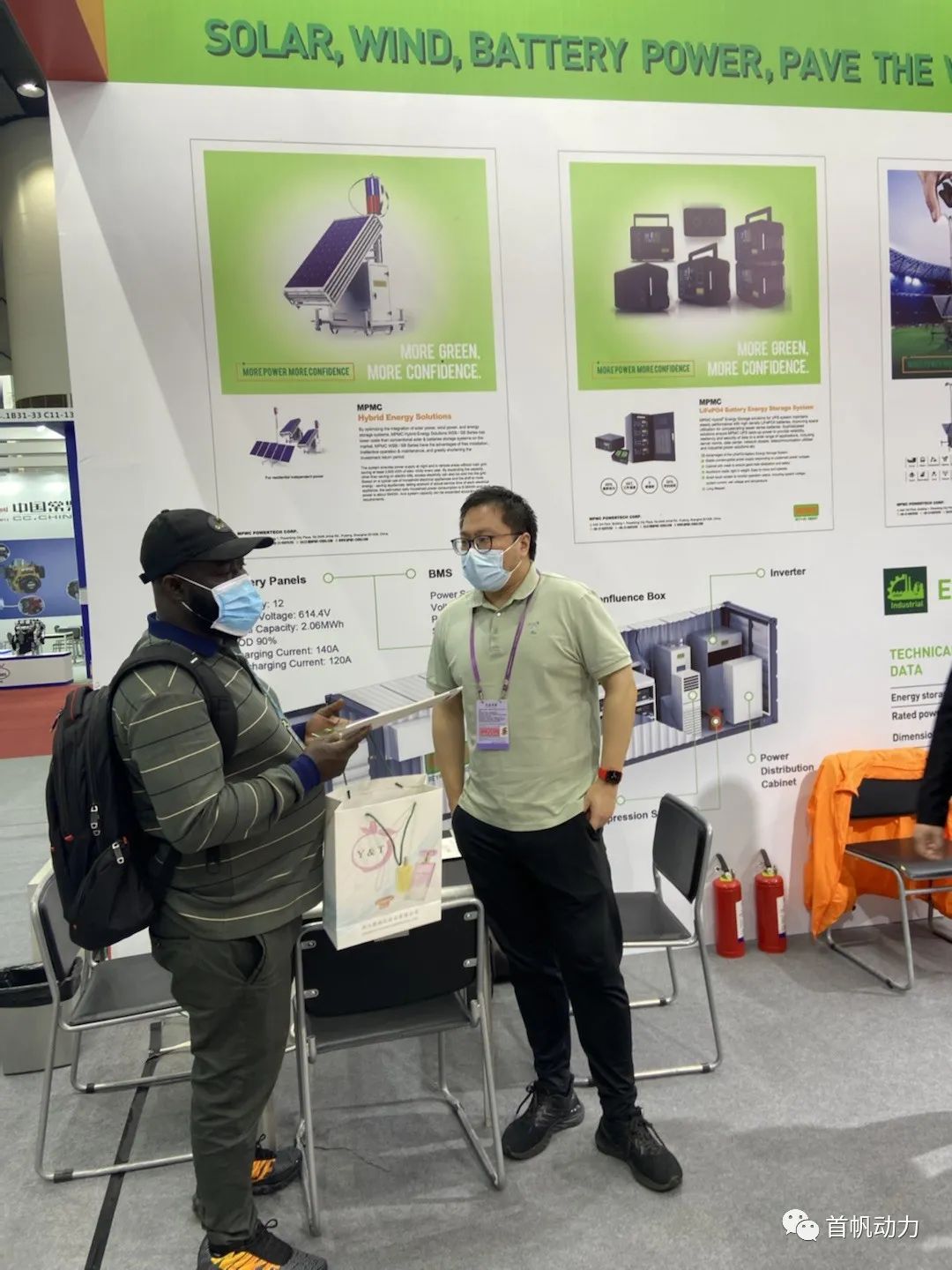 The electric vehicle mobile energy storage system on display is developed by MPMC specialized for the power supply of emergency repair communication base stations. The feature of small volume and short wheelbase make it flexible. It can cross various road sections with different landscape and restore the normal operation of the communication base station powered off by disasters in a short time. It is widely used in emergency communication, fire fighting and water drainage, disaster relief and other occasions.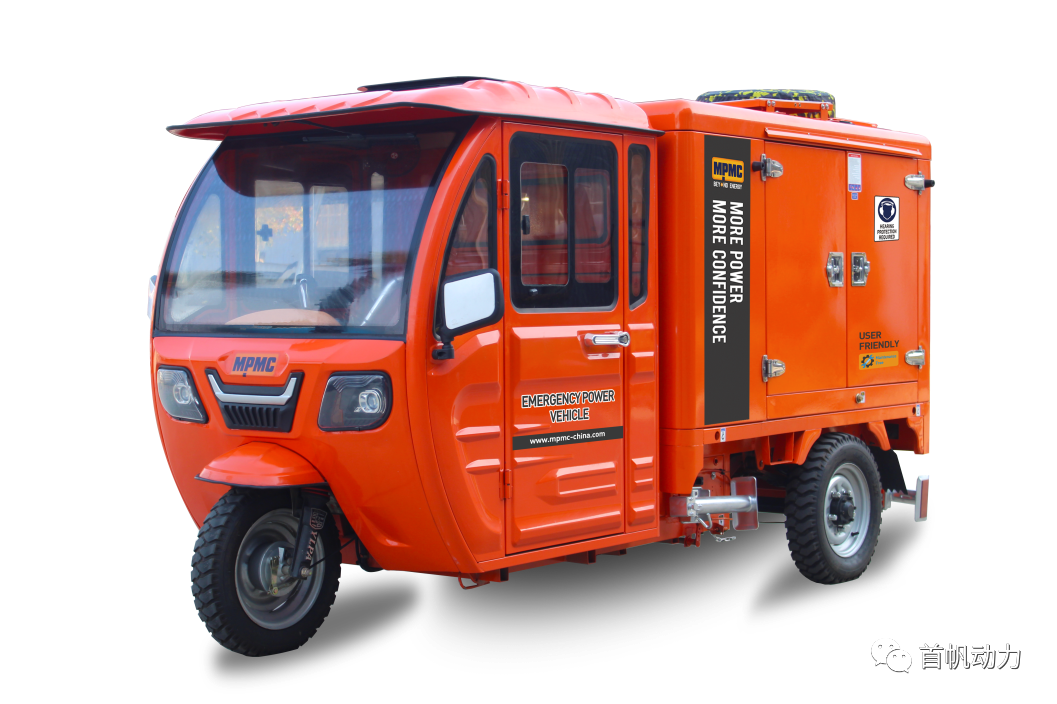 Cloud monitoring & intelligent power control
MPMC electric vehicle mounted mobile energy storage system meets the standards of international electrical safety standards, and it has intelligent operating system, friendly operation interface and easy maintenance. The product is equipped with global GPS positioning system and remote monitoring system supporting mobile phone monitoring, and its positioning error is less than 50m, which brings comprehensive guarantee and integrated and one-stop efficient power supply experience for emergency rescue.
Stable power supply& fully guarantee
The on-board battery of MPMC electric mobile energy storage system can ensure a range of more than 80km, and is equipped with a range extender. The discharge depth of its lithium batter can reach 90% and the number of cycles can exceed 6000. Lower centre of gravity, wider track design and high performance braking system can effectively prevent rollover and improve driving safety.
Simple to operate and easy to power up
This electric vehicle is both a "small unit" and a "large system". It can realize up to 32 parallel units to meet the needs of different power in a variety of scenarios. The cockpit can accommodate two persons, equipped with indoor air conditioning and reversing image. The product adopts the design of large cabin and large access door, and is equipped with a variety of tools; its own cable reel and charging device make the output mode and charging mode faster.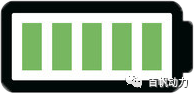 In addition to the electric vehicle mobile energy storage system, many customers also show great interest in container energy storage and hybrid energy products. In 2021, MPMC began to transform from "traditional fossil energy power generation equipment manufacturer" to "global mobile hybrid energy overall solution provider". It has increased the development and R&D in the field of hybrid energy, taking into account the urgent needs of customers for energy storage products.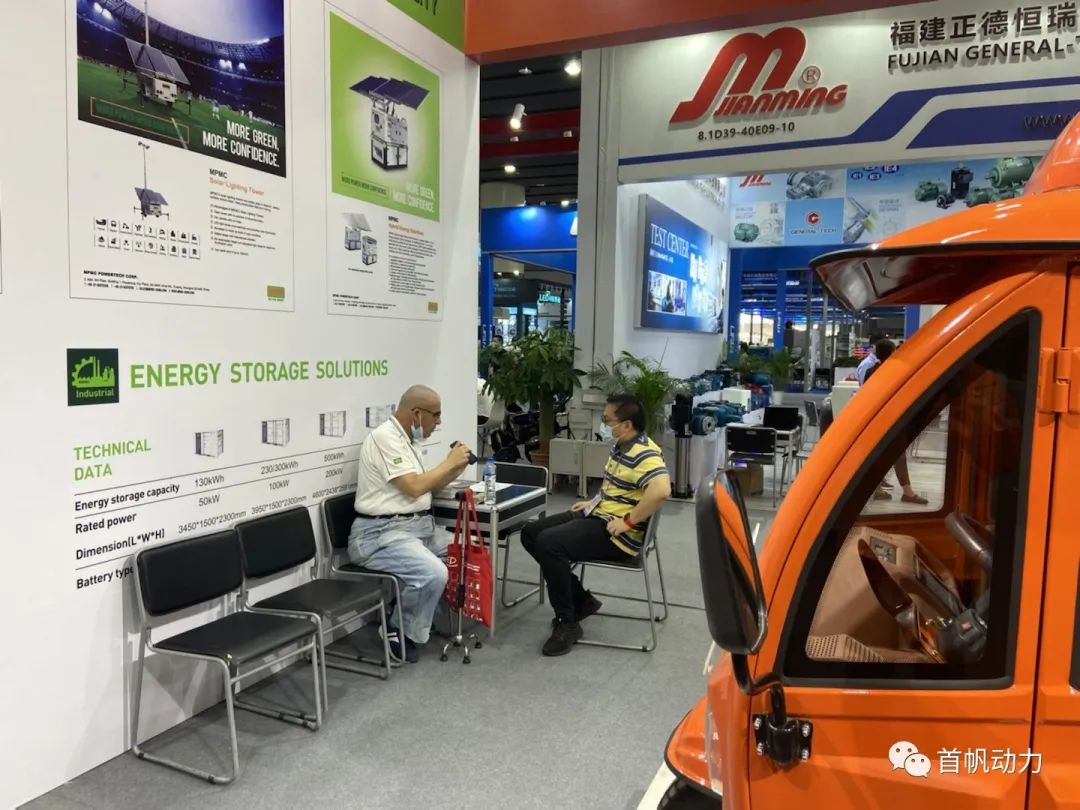 WSB,GSB, lithium battery pack, "FuDianBao" outdoor portable power station, container integrated lithium battery energy storage solution, etc. Will lead the strategic transformation of MPMC. Under the national policy background of "3060 double carbon goal", the mixed energy market will be further expanded.
After two years, MPMC once again came to the scene of the China import and export Fair with a surging emotion. The exhibition hall that had been away for a long time was still familiar and full of power.
In the post epidemic era, although overseas customers cannot participate in the exhibition, the popularity of the Expo remains unchanged.
The bustling crowd and warm and friendly inquires in front of MPMC booth are opportunities, cooperation and unlimited vision for the future. At the Expo, the MPMC was full of harvest. For potential customers, the following contact and seeking for cooperation opportunities will never stop. The 130th China import and export Fair has come to a successful conclusion. Let's look forward to MPMC's more wonderful performance on the 131st China import and export Fair next year!